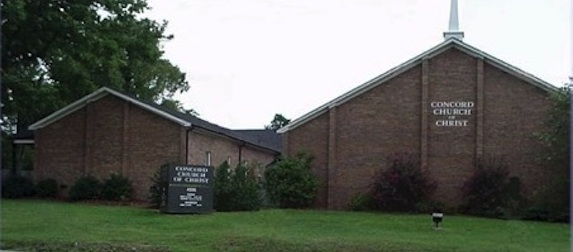 Service Times
Sunday Morning
9:30 AM Bible Study
10:25 AM Worship
Sunday Evening
6:00 PM Worship
Wed Evening
7:00 PM Bible Study
Learn more about us

SUMMER QUARTER CLASSES
We are pleased to offer several indepth Bible studies for the summer quarter for all ages. Elementary classes will continue in the "Our Spiritual Heritage" curriculum. Middle schoolers will study "The Divided Kingdom." High school students will be enriched with the study of "His (Christ) Death and Resurrection." Adults may choose from studies on the books of "2nd Corinthians"or"Ephesians" on Sunday mornings. Young adults will be led in a study entitled: "Twelve Decisions Everyone Must Make". On Wednesday evenings the adults will meet in the auditorium for our summer series of lessons presented by various speakers from the Lord's church. The topics will encompass the "New Testatment Postcards". Please join us as we strive to follow God's plan for our salvation.
SUNDAY EVENING GROUP MEETING
Please be reminded that we will have NO evening worship at the church building the second Sunday of the month. The Group meetings will be in lieu of that service.
Hosts are listed in the bulletin, announcements and website as the information is given.
CongreGATE (website)
Our CongreGATE website is a very special tool to keep us in touch. Members can gain access to the online directory by signing up for access. Click on the Members tab above for details
Wednesday September 17 2014