Small Groups
Fall small groups begin in September! Groups meet on the second weekend of the month in various homes.
Small Group Bible Studies aim to help participants discover the joy of relationship with God and with each other, and live into the fullness of discipleship. Group studies use the Word of God as a basis for conversation about faith, God's love and mercy, and the joys and struggles of following Jesus.
Sign up by Friday, September 2nd!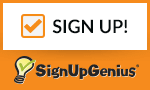 Fall 2022 Small Group Studies: God's Character
September: God's Character (Exodus 34) & Compassion
October: Grace & Slow to Anger
November: Loyal Love & Faithful